Menu:
Apartments:
On-line booking

Designed by / Webmaster:
Davor KrtaliŠ - Dalmatinac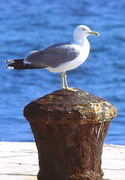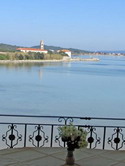 Apartments - Holiday accommodations in Croatia - Vacation in Dalmatia - Adriatic sea!

HR CZ EN DE IT

Villa with a swimming pool! - Zadar riviera - Kraj, island of Pa╣man - Place for a vacation of your dreams!
North Dalmacija - Zadar riviera - Panorama of Zadar

Riviera of Zadar – Zadar is located in the heart of the Adriatic and it is a major center of northern Dalmatia.
Easily accessible and attractive destination for tourists from around the world by sea, land or air.
Extremely rugged coastline, islands and untouched nature attract many boaters to visit this area. The archipelago consists of 24 large and 300 small islands and rocks, 3 nature parks: Tela╣Šica, Northern Velebit and Vrana as well as 5 national parks: Paklenica, Plitvice, Kornati, Krka and Velebit rank Zadar and its surroundings at the top of the Croatian tourist offer.
North Dalmacija - Zadar riviera - Panorama of Pa╣man, island Pa╣man

Riviera Zadar - Destination Pa╣man - the island of Pa╣man

The island of Pa╣man (63 km2, 65 km of irregular coast), belongs to the Zadar island group. It is connected to the island of Ugljan by a bridge over the Zdrelac straits, while ferryboat lines connect it to Zadar and Biograd.
The Pa╣man Channel lies between the island and the mainland. At places it is only 2 km wide, and it is dotted with dozens of tiny islands, which make this an ideal region for all types of water sports, sailing and diving.
The sea currents in this area change direction every 6 hours,thus making the waters here among the cleanest in the entire Adriatic.
The island's well-preserved landscape contains many species of medicinal and aromatic herbs, vineyards, fields and olive groves, as well as numerous sand and gravel beaches, making it a true choice for those who want to take a break from the hustle and bustle of life in more populated areas.
KRAJ - located in the south-eastern part of the island of Pa╣man, at half a distance between Pa╣man and Tkon. It is a village of fruitful olive-groves and vineyards, with a beautiful sand beach. Kraj offers excellent opportunities for peaceful vacations. Kraj extends along two beautiful sandy beaches, surrounded by olive groves and vineyards.

It is notable for its Gothic fourteenth-century Franciscan monastery of St. Domnius. The monastery's cloister was renovated in the 17th century in the Baroque style. It also contains a painting of the Holy Virgin with the baby Jesus from the 15th century and museum with exhibits that tell of the island's history.

More information and images on the page

: Pa╣man
Kraj, island of Pa╣man

Kraj, island of Pa╣man
Description of the object and the environment!

Access to the villa: great access for cars to the villa, parking places for all guests, good traffic connection with public traffic vehicles.
Contents in the villa: open swimming pool with lighting, several grills in covered space, children playground in the villa's garden, bar, fitness area with exercise devices, beach object on the entrance to the villa with refreshing beverages, icecream, sandwiches and newspaper store.
Additional services and equipment: crib, washing machine, iron, cleaning and washing after each guest change.

category 4 stars
distance from the center 550 m
distance from the sea 10 m
distance from the Zadar's airport 30 km
distance from the beach 20 m
type of beach – sand
distance from the ferry port Tkon 3 km
distance from the main island road 100 m
Accommodation: luxurious apartments, located on the beaches in the Dużica i Tratica bay
Food: pansion half-pansion (breakfast, dinner), pansion
Active vacation: fitness, beach volleyball, table tennis
Recreation and amusement: open swimming pool, bar, children playground

Info: dalmatinac@seznam.cz Key: DK-BAZEN-03
Vacation in Dalmatia! Welcome to Croatia! / Tourist agency Davor KrtaliŠ - Dalmatinac